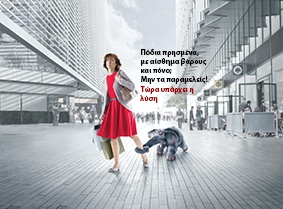 «A serious chronic problem that must be treated on time».
This was the main message of the public awareness campaign for Chronic Venous Insufficiency on behalf of Boehringer Ingelheim and Servier  in partnership with the Hellenic Angiology Society.
The challenge was to inform the HCPs and the general public chronic venous insufficiency can be prevented and effectively treated when it is at an early stage.
The goal achieved and until now every year more and more people acknowledge that CVA can be prevented and treated in early stages.